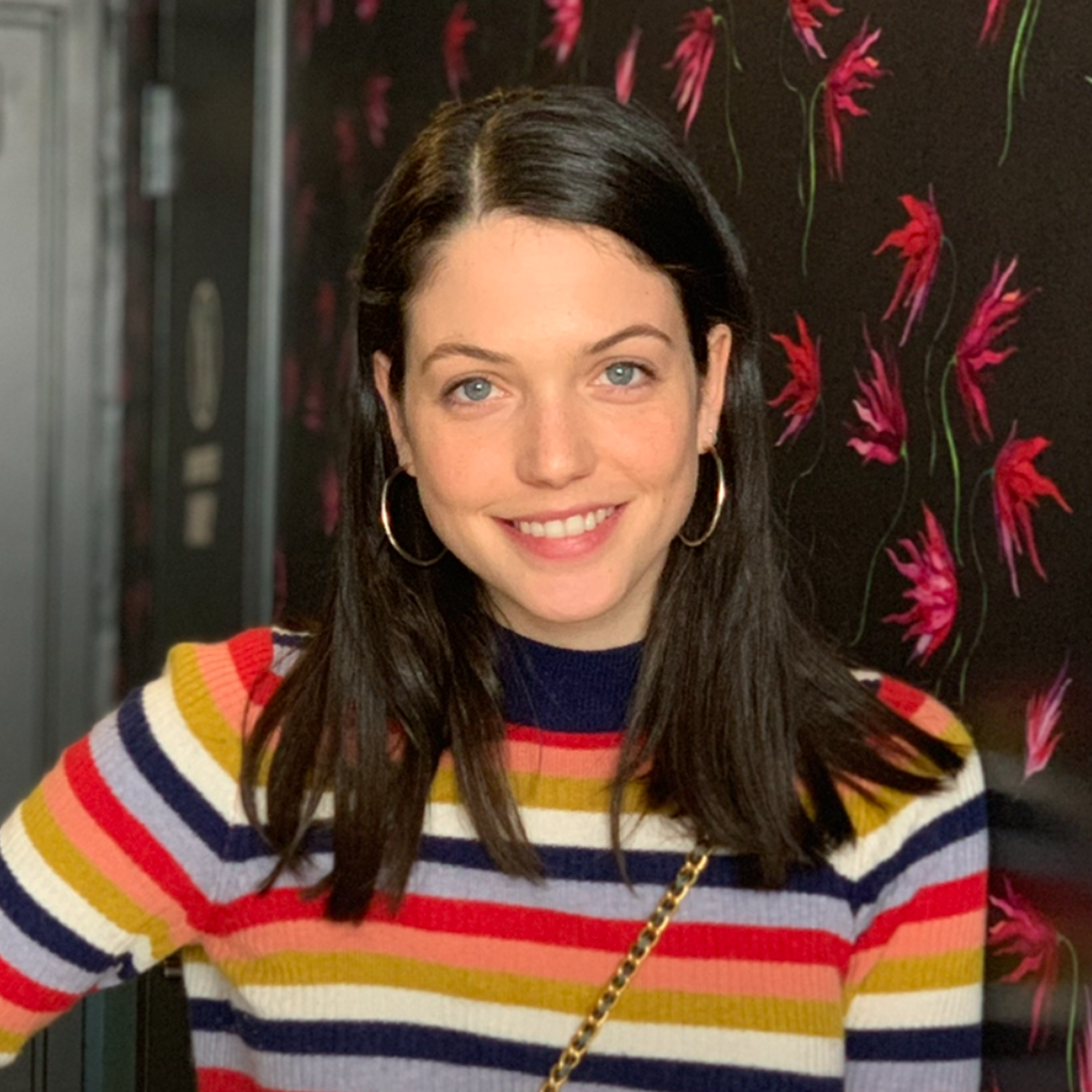 A born and bred New Yorker, Razie currently lives in Brooklyn with her husband and two children, after working in Jerusalem for four and a half years. She received a Graphic Design Certificate from The Shillington School in Manhattan and a BA in Art History from the University of Maryland College Park. 
Razie loves style and design (obviously), yummy food, romantic comedies, and dance parties. Any day that she is creating or designing is a great day.
Razie has a very keen eye for design on both big and small scales, and is exceedingly easy to work with. Her professional demeanor, ability to listen actively and sincere candor allowed her to give constructive feedback and original ideas that made our website work the best it could for us. She is straightforward, kind and patient with her clientele while delivering elegant and efficient work.
Razie is not only an exceptional graphic designer, she is a total professional and a pleasure to work with. Her "big ideas," acute attention to detail and focus on achieving marketing goals was a huge asset to our marketing team. 
It was an absolute pleasure working with Razie on our wedding monogram. We had absolutely no clue what we wanted at first, and threw out names of designs and styles that we liked over our first phone call. Razie was perceptive, asked pointed questions, and was super quick to bring back many different working samples for our subsequent sessions. She was open to discussing feedback as well as new ideas that came up. Razie is timely and professional. We really appreciate that she was willing to work with us until we reach the perfect final design. Razie even connected with our invitation and printing specialist to make sure the designs were in the right format and that they came out clearly. We loved the monogram so much that we put it on the invitation, our bencher, and the place-cards. We cannot thank Razie enough for the amazing job she did!
Razie is a great listener and a patient, intuitive person to work with. We loved working with her to produce collateral for TUXE, whether print media or email design, Razie gets the job done to spec, on schedule and with great talent and professionalism. Thanks Razie!
Razie is a pleasure to work with - we worked with her for our app design. She's extremely responsive, works quickly but also takes the time to make sure she's capturing the client's vision! Thanks Razie for your excellent work!
Working with Razie was was such a great experience! We told her our ideas and tastes, she made some amazing mock-ups, and was incredibly helpful and collaborative in figuring out our final design. Plus all of that happened at lightning speed - Razie's responsiveness to our needs and timeline was the icing on the cake! We loved working with her and we LOVED our final design!
I full heartedly recommend Razie. I met her a few weeks before my wedding and had several creative projects I wanted to undertake but felt I couldn't quite accomplish them without an expert eye. Razie brought my visions to life and truly helped create that special, individual touch I was hoping to incorporate. I have used Razie on a few other projects since then and have recommended her to several friends. I would look no further for your design or creative needs as Razie will work closely with you every step of the way for a fair price. I am lucky to have met her, both as a designer and as a friend.
Razie did great graphic work for us at Shatil. She produced the recent edition of Shatil Stories, and we were so pleased with her creativity, responsiveness, and attention to detail. She stayed cool even when we were revising things as we got closer to the deadline. I look forward to working with Razie again!!
We've had an awesome experience working with Razie at 40nuggets. She's a pleasure to work with and super talented. Happy to make a recommendation anytime.